About Pharos
PHAROS International organises small and large scale projects, nationally or internationally, assists in proposals for e.g. the European Commission, works as consulter for cultural and scientific institution, and is best suited for science communication projects, especially jointly with cultural/arts issues.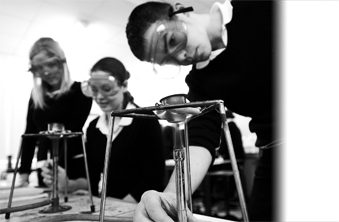 PHAROS International works in various fields for cultural and scientific projects.
PHAROS International projects concern either one of these two fields – science and culture - or a combination. Good examples for combined projects concern science museums, science parks or similar institutions also for cultural tourism, assisting in their exhibition planning, or consulting in general, also in financial planning.
The latest scientific projects were organised in combination with the support from the European Commission and encompassed the coordination of science communication centres in dozens of European countries and cities.
Among them was the project WONDERS a great success. It combined 31 different partners in 17 European countries with a "carousel of science" for intensifying their science engagement events.
Another project was PLACES, where, together with other partners, 65 cities were assisted to create local action plans to become suited as "European City of Scientific Culture".
Other projects of PHAROS International were the coordination of medicine research in Alzheimer, or organising/advising the dissemination function for creating human rights standards for residents in psychiatric and social care institutions.
PHAROS International is also working for the Austrian education system. The idea of "science parliaments", where pupils learn how to discuss issues of science and their implications into politics in a parliamentarian way, is on the way to be implemented into Austrian schools.
PHAROS International supports a project for e-mobility for e-cars, to get funding for pilot projects.
In general, PHAROS International is expert in organising national and international projects, expert in science communication and also expert in European projects.